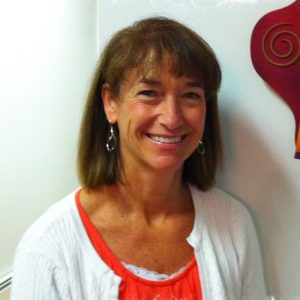 I began my employment at SPCC in 1985, however, my relationship with SPCC began in 1983 when I was a college intern. In 1983, SPCC was much smaller; we employed one social worker and one attorney. The agency also ran Genesee Regional Home Health Care Services. During my internship, I worked on a research paper that highlighted the negative impact that domestic violence has on children. In the early '80s, children were not identified as victims of domestic violence.  SPCC was a leader in recognizing the devastating effect living in a violent home had on children and sought funding to provide services to children from violent homes. In 1985, I was thrilled to be hired to work in SPCC's newly funded Family Violence Program. The rest is history!
I attended school at St. John Fisher College and received a Bachelor's degree in Sociology. I later did graduate work at Brockport and Roberts Wesleyan while raising my family.
I am passionate about providing opportunities for children and families to achieve their limitless potential by providing opportunities for lifelong growth. As a leader in our organization, I feel committed to not only my personal growth but the growth of the talented staff who work at SPCC. I believe my role as a leader is to grow new leaders. I feel proud of the many leaders in our community who have come through SPCC's doors. My hope is that they reflect positively on their experience at SPCC, good or bad and recognize that they were given the opportunity to grow.
Throughout my 30+ years at SPCC, I have been actively involved in many different organizations. Today I am an Executive Committee Member for the Council of Agency Executives, and I chair the Program Committee for this group. I am also an Executive Committee Member for the Rochester-Monroe County Domestic Violence Consortium.  When I am not at work I am most likely "working on a project."  I fulfill the creative side of my brain with sewing projects, reupholstering furniture or trying new recipes. I am also committed to my physical fitness, arriving at the gym early each morning or walking with my daughter to Starbucks before work.
I feel fortunate to live in such a giving community.  SPCC, along with the many other not for profits in our area, truly benefit from this generosity. Rochester is uniquely rich with parks and green space; I appreciate that families can create some of their most treasured times in their natural environment. Family hikes are some of my favorite memories from childhood and then as a parent.
SPCC has been a wonderful place for me to "grow up"! I feel passionate about the work of this organization and our commitment to children and families. Throughout my time at the agency, we have never lost sight of the child and we have remained grounded in making decisions based on what is in the child's best interest. I feel proud of this agency's work and commitment to providing the best opportunities for children and their families to grow and thrive.