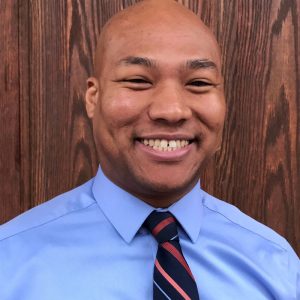 I have been with SPCC since January 2008. I first started working with the agency as a Youth Counselor in the After-School Program. After two years, I became the Program Manager in the After-School Program and eventually the Director of the Program. Unfortunately, the After-School program ended but an opportunity became available as a Vendor Liaison in Vendor Management Agency program. After working in VMA for 3 years, I was promoted to WIC VMA Director.
My education is quite diverse in relation to SPCC. I attended Niagara University from 2002-2006 and earned a Bachelor of Science in Commerce with a concentration in International Business. During my time at Niagara, I was fortunate enough to study abroad at Schiller International University in London, England. I continued my education in numerous ways by completing MBA courses at Niagara University and an Early Childhood Education course at Roberts Wesleyan College. I anticipate enrolling in Graduate level courses at University at Buffalo in 2019 and am also a proud graduate of the United Way's African American Leadership Development Program, Class of 2017.
I am passionate about the work that SPCC does because we help children and families thrive. Our agency not only provides assistance where needed but also life-long education promoting healthy lifestyles. I never imagined that I would be working with children and families, yet it is the most rewarding decision that I have made in my career. Being a part of SPCC gives me great pride and what I really love about this agency is our culture of self-care, and how much we care about employees as people. I like to call this the "Human Element".
As a Leadership member, I believe that my role is to lead by example and bring a diverse perspective. As a leader, you are always being looked at and I believe that you should always treat others with respect. You should always treat the "janitor" with the same respect as you would treat the "CEO".
My greatest passions are Family, Culture, Music, Sports, Travel, and Food. When I am not at work you can find me: spending time with family and friends, volunteering in the community, or on the rugby pitch.