FAMILY TRAUMA INTERVENTION PROGRAM (FTIP)
Our Mission:
We are a team of compassionate clinicians who provide client-centered therapy and support to children and families. We are committed to fostering strong relationships, reducing the risk of maltreatment, and promoting healing by sharing our expertise in trauma, child maltreatment including early childhood sexual abuse, complex grief and loss, and both domestic and community violence.
Program Description: 
The Family Trauma Intervention Program is a therapeutic, home-based program that serves children and families impacted by all types of trauma, including child maltreatment, domestic violence, and grief-related issues such as family member fatalities and community violence. Intensive, ongoing individual and/or family therapy is provided to children of all ages and caregivers depending on the family's needs. Additionally, families with case management needs are linked with appropriate community resources to ensure that their concrete needs are being met.
Our program holds particular expertise around complex grief and loss, early childhood sexual abuse, Infant & Early Childhood Mental Health, and the impact of trauma across the lifespan. Three staff are co-located at Bivona Child Advocacy Center and collaborate with other members of the Multi-Disciplinary Team to enhance safety and holistic well-being for infants and young children who have experienced, or may have experienced, sexual abuse.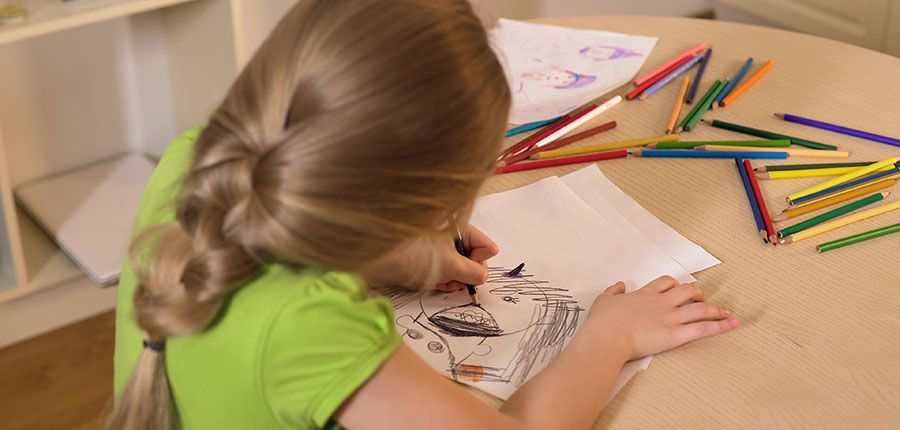 How to Refer
Many of our referrals come directly from Monroe County DHS and Bivona Child Advocacy Center, however, community professionals and community members can also refer children and their families to the program. To begin this process, contact FTIP Clinical Supervisor Sarah Kliman by email (skliman@spcc-roch.org) or phone (585-479-4737).
FTIP Frequently Asked Questions
Who is eligible for FTIP?
Children under 18 who have experienced trauma and their caregivers are eligible for services.
What is the cost of FTIP?
Thanks to funding from Monroe County Department of Human Services and the NYS Office of Victim Services, there is no cost to families.
How do I coordinate FTIP services?
FTIP therapists and case managers regularly coordinate with community professionals involved in the lives of the families they serve, including DHS staff, school and daycare personnel, medical and other mental health professionals, and others who are involved in caring for the children.  With child and caregiver permission and a signed release form, we can provide information and attend meetings in order to provide recommendations and support.
Internship Opportunities
Interested in finding out what to expect from an internship placement in FTIP? Click on the link to find a full description of the FTIP program, a detailed list of what interns can expect & a list of qualities that the program is looking for in an intern.
Community Partners
Program Success Stories