Teen Age Parent Support Services (TAPSS)
Our Mission:
TAPSS partners with teens as they discover the possibilities for their futures as individuals, and/or parents, nurturing life skills and self-efficacy in the context of trusting and safe relationships.
Program Description:
TAPSS provides home-based, comprehensive and intensive supportive counseling and case management for any young parent (male or female, individually and as couples) who resides in Monroe County, is pregnant or parenting, and is under 22 years old. The services are highly individualized and provided in a relationship-based, trauma-informed and culturally responsive manner that highlights a partnership between the staff and the teen parent (s). Weekly support groups and periodic special group events including zoo trips, college tours, picnics, and holiday celebrations are an optional component.
TAPSS supports the teen parent family by offering services directed toward the teen parent's personal development and goals, the teen parent/child relationship and the child's health and developmental needs. Services that focus on the teen parent may include counseling and case management support with relationships, housing, finances, child care, education and employment, self-efficacy and personal goal setting. Services focusing on the parent-child relationship may include parent-child play activities and counseling with a focus on attachment as well as information and support to promote a full understanding of the relationship between child development and parenting strategies. Services directed to the child may include developmental screening, general health screening, and parent-child play/interaction experiences. Referrals often center on basic needs, child care, domestic violence, mental health counseling, early intervention, education and employment, housing and medical services.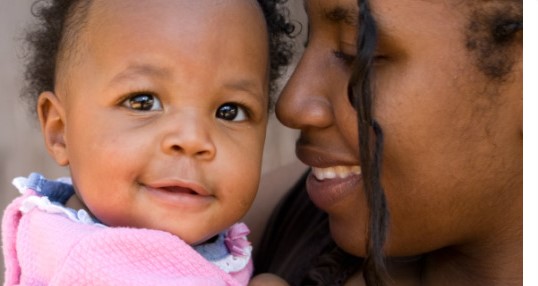 How to Refer
Referrals can be made easily! Just call and the Program Supervisor will take the information right over the phone, or send a referral form to be completed and returned. If we are unable to provide the service for any reason, we will help figure out an alternative resource and support connection to that resource.
TAPSS Frequently Asked Questions
Who does TAPSS serve?
TAPSS serves between 70 and 80 young parent families at any given time.
How long has TAPSS been in operation?
TAPSS has been operating in Monroe County since the early 90's.
Internship Opportunities
Interested in finding out what an intern can expect from an internship placement in TAPSS? Click on the link to find a full description of the TAPSS program, a detailed list of what interns can expect & a list of qualities that the program is looking for in an intern.
Community Partners
High-Quality Services for Families
Parents as Teachers promotes the optimal early development, learning, and health of young children by supporting and engaging their parents and caregivers. We advance the delivery of high-quality services for families through a comprehensive system of supports and innovative solutions.
Infant Mental Health
NYS Association of Infant Mental Health overall mission includes creating and supporting the development of a higher quality workforce in the Infant Mental Health Field. Endorsement® will recognize those who have specialized skills and training to work with infants, toddlers, preschoolers, their parents and other caregivers.
Resources
Resources for Teen Parents
The Metro Council for Teen Potential (MCTP) is a coalition that unites the community behind proven best practices so that youth reach their full potential. MCTP promotes strength-based, evidence-based and coordinated strategies to foster youth development and encourage young people to make healthy choices and avoid unplanned pregnancy.
Offering information on locating basic resources and crisis stabilization
Dial 2-1-1 for free and confidential assistance connecting to vital services within the community. When you need help locating basic resources (like food, clothing, shelter) or need crisis stabilization for yourself or someone you know, we're here to listen and here to help.
Funders
Program Supervisor Contact Information
Program Supervisor
Bonnie Allen, MS, IMH-E
Office phone: (585) 325-6101, ext. 204
Fax: (585) 325-6960
Program Success Stories
Homeless, pregnant, and alone; this is the beginning of the extraordinary story of Alicia. Although these arduous circumstances were present in her life, they did not stop this young girl from becoming a successful, independent woman.