Therapeutic Visitation Program (TVP)
Our Mission:
We are a team of sensitive and expert child-focused clinicians who partner with and advocate on behalf of children in need of supervised visitation in the child welfare and family court systems.  We foundationally believe in the power of relationships and promote therapeutic healing from trauma between children and their long-term caregivers through an emphasis on healthy relationships within the family and professional systems.
Description:
Our Therapeutic Visitation Program (TVP) clinically and relationally works with and on behalf of children ages 0-18 and their families in need of supervised visitation.  Therapeutic intervention is offered in a balanced, trauma-informed, culturally and developmentally sensitive and foundationally child-centered way.  In our expertise, we lead with wonder and curiosity while pulling from theoretical foundations of attachment, psychodynamic and family systems theories.  We work to promote deep healing, growth and overall child well-being within children's close relationships and systems throughout caregiving transitions and permanency. We fundamentally believe that children require relationships with emotionally available permanent caregivers to be given the best opportunity for healthy and bright futures.
TVP's service is flexible and tailored to the needs of the child(ren) and their families. We have expertise in:
High Conflict Custody
Emotional Availability Assessments
Advocacy
Mediation
Current Caregiver Support (including foster parents)
Specialized Experience in Parent-Child Relationships With Children Ages 0-6
Child Welfare/Foster Care
Systems Collaboration
Permanency Stabilization
Trauma Symptoms in Children
Relationship Repair
Transitional Planning and Support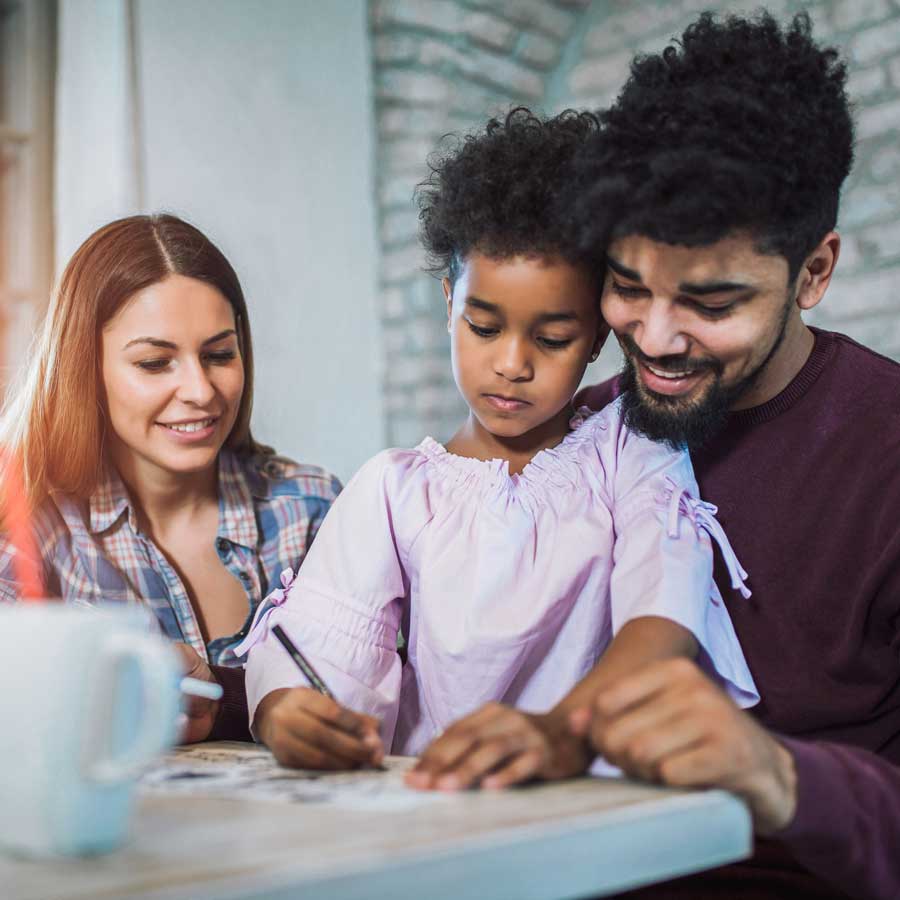 SPCC's Therapeutic Visitation Program Referral Options:
For those families within the child welfare system (children in foster care or with a relative, under the supervision of Monroe County Department of Human Services). Referrals may be made:
through MCDHS caseworker
by contacting the Clinical Supervisor directly (see contact information)
Due to an extensive waitlist for families referred through family court, TVP is currently pausing on accepting new referrals.  
TVP Frequently Asked Questions
How long will TVP work with families?
It truly depends on the needs of the child(ren), the family system and the status in court. Sometimes we work with children in foster care/relative resource and their families until permanency is achieved, which may be several months to over a year. There may also be times were we work with families short term, perhaps during a difficult transition. For families that are referred through the courts, sometimes families work with us over more than 6 months to work to establish healthier and safe relationships within the family system, and sometimes we help resolve some core relational issues more quickly and can support the family in a less restrictive visitation plan.
Will TVP clinicians send reports to court?
Yes. We communicate with the court regularly through all of our referral sources. The core of our program is focused on the child and those in relationship with them, so reports to the court will be crafted through that lens. If your clinician is offering an update, sharing assessment, or making recommendations to the court, they will discuss this with you prior.
If I participate in TVP, can you guarantee a good outcome?
This gets a little tricky, because all involved may have a different definition of a "good outcome." The way we think about our child-focused treatment is that we offer families opportunity to think about their children's experiences and perspective, and support parents in reflecting on how they meet their children's physical, emotional and developmental needs or not. We cannot force individuals to make necessary changes to support healthier relationships, but we can offer tools and perspective to give families opportunity for healing and growth.
Internship Opportunities
Interested in finding out what an intern can expect from a placement in TVP? Click on the link to find a full description of the program, a detailed list of what to expect & a list of qualities that the program is looking for in an intern.

Jenny is an 8-year-old that has been at the center of her parents' high-conflict relationship since she was born.  Jenny loves her parents, but they both openly put down the other parent in front of her. During visitation exchanges, Jenny saw her parents fighting with each other publicly. Eventually, the police and courts became involved.
Jenny started to withdraw socially, clung to her mother, her grades plummeted, she was been diagnosed with anxiety, and she vied for attention by acting out and bullying other students. Jenny was in the middle of a tornado and each parent blamed the other for Jenny's symptoms. They weren't able to see how their own actions impacted Jenny's sense of safety and well-being.
Jenny and her family were referred to SPCC's Therapeutic Visitation Program (TVP) when Jenny suddenly refused to visit with her father.  Their therapist spent time with each member of the family, maintaining a strong "Jenny-focus."
Through therapy, Jenny's father was able to see how his actions were impacting his daughter and unintentionally reinforcing everything she had been told about him. Her father became more emotionally available and aware of Jenny's needs allowing them to begin to rebuild their relationship.
The focus is no longer on the parents' conflict, but on Jenny's safety in being able to have a relationship with both her mom and her dad.