Reflective Supervision Learning Collaborative©
Training Description
This Reflective Supervision Learning Collaborative is a comprehensive, experientially based, small group training experience for supervisors and administrative leaders in the field of infants, young children and families. Through a balance of Reflective Learning Intensive days, monthly Reflective Supervision Groups, sharing of collective group knowledge, and ongoing support, participants will experience how to implement and provide reflective supervision within their programs while simultaneously receiving reflective supervision themselves by qualified and experienced reflective supervisors. This learning collaborative is also designed to provide infant/early childhood program supervisors and leaders with much of the training and experience needed to pursue Infant and Early Childhood Mental Health (IECMH) Endorsement.
Course Objectives
Gain a clear and deep understanding of fundamental theories of Reflective Supervision, and specifically how it relates to Infant and Early Childhood Mental Health work.
Increase self-reflective capacity as a supervisor/leader.
Understand and articulate the value of Reflective Supervision for programs and staff working with infants, young children and their families.
Develop one's Reflective Supervisor identity and personal practice of Reflective Supervision.
Learn the operationalized components of Reflective Supervision.
Increase skills in navigating complex supervisory relationships.
Training and Reflective Supervision/Consultation hours can be applied  toward the New York State Association for Infant Mental Health Endorsement.
Rationale
In addition to Reflective Supervision/Consultation (RS/C) being the gold standard of support for front line staff across infant and young child serving disciplines, RS/C is increasingly being highlighted as a necessary requirement of fidelity and best practice in many Evidenced Based Practices. In addition to RS/C becoming an increasing expectation in EBP's it is also a cornerstone of Infant and Early Childhood Mental Health practice. As New York State, and the Rochester area specifically, is experiencing an increased value of, and demand for Infant and Early Childhood Mental Health specialists across sectors, the shortage of trained RS/C providers is increasingly evident. Additionally, in 2016 The New York State Association for Infant Mental Health adopted The Alliance for the Advancement of Infant Mental Health's Endorsement for Culturally Sensitive, Relationship-Focused Practice Promoting Infant and Early Childhood Mental Health®. The Endorsement® system is the premiere, global effort that identifies best practice competencies across disciplines and settings. Receiving Reflective Supervision through a vetted and/or Endorsed professional is a requirement of this set of standards and competencies. For professionals aiming to become Endorsed as an Infant Mental Specialist (III) or an Infant Mental Health Mentor (IV), and provide NYS-AIMH approved RS/C for supervisees seeking Endorsement, this course aims to meet many of the training and experiential standards and competencies specific to supervision for the New York State Infant Mental Health Endorsement and will allow professionals to pursue this post-degree specialization and credential; a specialization and credential increasing in demand in the Rochester area and in NYS.
Please visit nysaimh.org for further details about the trajectory of Infant Mental Health across the state and the Endorsement process.
Participants
This course is designed for multi-disciplinary professionals in supervisory or leadership roles in infant and young child-serving agencies/fields in the Greater Rochester Area. While participants are not required to have prior training or practice experience in Reflective Supervision, they must value or interest in reflective capacity, relationship-based work, the professional use of self, cultural awareness, the balance between thoughts and emotions, and the parallel process. It is expected that some participants will have the goal of NYS-AIMH Endorsement as an Infant Mental Health Specialist or an Infant Mental Health Mentor-Clinical, though this is not a required outcome for this Learning Collaborative. While this is not an exhaustive list, supervisors and leaders from the disciplines/fields/sectors of nursing, child-life specialists, social work, occupational therapy, speech therapy, physical medicine, nutrition, home visitation, psychotherapy, child welfare, legal field, and early childhood education will be a good fit for this Learning Collaborative.
Instructors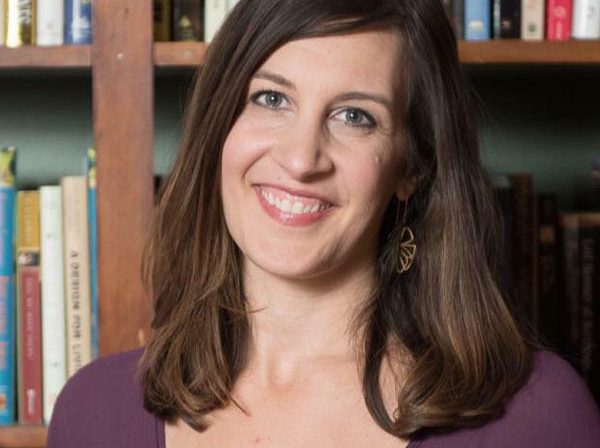 Infant Mental Health Mentor - Clinical
Trainer and Consultant
"RS is a set of caring conversations co-constructed over time by supervisee and supervisor; improvised or created in the moment, yet deepening their connection as together they develop their history and knowledge of one another and of the children and families in their conjoined care."
– Rebecca Shahmoon-Shanok