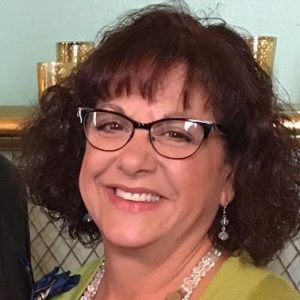 I have been at SPCC since February 2017. Prior to that I also worked at the agency from 1991-2000 in many different capacities. My life journey has been wide and diverse, and I always knew that my path would lead me back to the work I love the most at SPCC.
Previous positions I have had at SPCC are WIC Outreach Coordinator, Volunteer Coordinator, Vice President & Acting CEO.
I attended school at Nazareth for my Bachelors in Social Work and Fordham University for my Masters in Social Work and I am a NYS Licensed Social Worker.
I am most passionate about this work because I know that terrible things happen in this world and I want to help. Not everyone has had good experiences or a fortunate childhood, as I believe I had. I feel my role in life is to share my fortune, my knowledge and passions with others. If through my actions, I can positively affect someone else, then I am fulfilled. When I come to work, I feel fulfilled every day! I want everyone to have that opportunity. Through our programs at SPCC, we are helping to nurture the future for children and families, helping them heal and grow. Because we do this work, the world is a better place.
What I really love about this agency is all the talented and compassionate staff who truly give of themselves every day. As a Leadership member, I really enjoy collaborating with our knowledgeable and passionate team. The decisions that we make together impact the work being carried out by the talented staff at SPCC.
I am currently a member of the National Association of Social Workers (NASW). I am most proud of my membership in the Local 858 Wardrobe Union. When the traveling Broadway shows come into town, I work as a "wardrobe technician" helping actors get dressed for the shows. I am the secretary of our Union and I really enjoy the opportunity to use my organizational skills to help keep us on the right track. When I am not at work you can find me: Trying to slow down, but that isn't very often.
When I am not at SPCC I am spending time with my 2 grown children and my husband. We have built a fun and vibrant family together and cherish every moment I get with them!