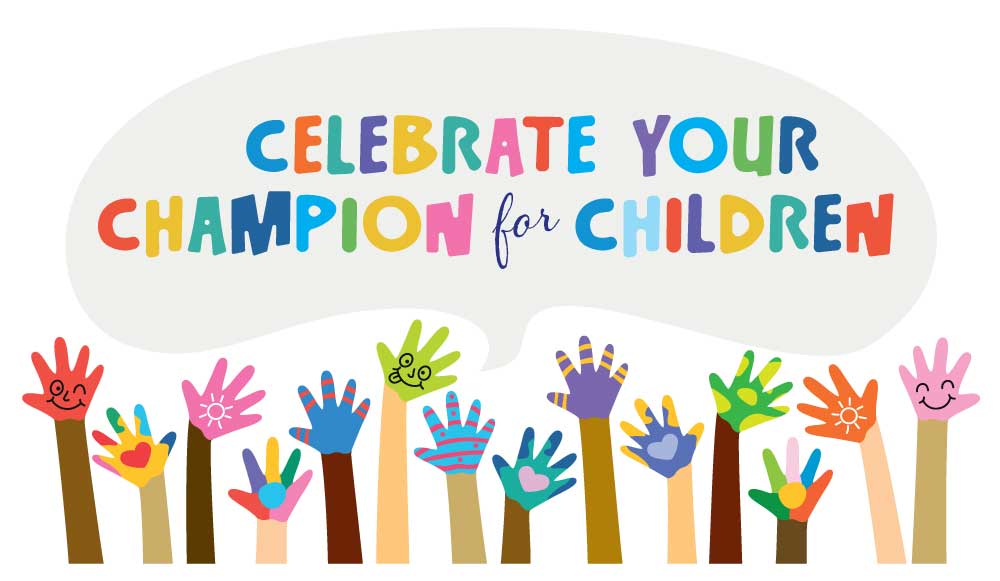 Celebrate a Champion for Children in your life
Is there a mentor, professor, colleague, family member, coworker, daycare provider, educator or inspiring community member in your life who has gone above and beyond for children in our community?
In recognition of April being Child Abuse Awareness Month, SPCC would like your help in honoring a person in your life who is a Champion for Children!
Each day in April, we will post a tribute to a person who is a Champion for Children on our social media and website. You can share a testimonial about the work the champion has accomplished or any other reason why you feel this person is a Champion for Children. For a donation, you can submit your nominee to be included as one of our Champions for Children.  Your donation will support the 7,000 children and families served by SPCC each year in Western New York who have been impacted by unimaginable trauma, violence, poverty & loss.
Upon receipt of a donation, you will receive a letter of appreciation that will document the value of your donation for tax purposes.
If you have any questions, please contact Clarice Lazary at clazary@spcc-roch.org or 325-6101, ext. 237.
Thank you for your support of SPCC!