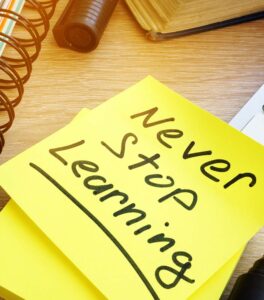 The Society for the Protection and Care of Children is recognized by the New York State Education Department's State Board for Mental Health Practitioners as an approved provider of continuing education for:
Licensed Creative Arts Therapists #CAT-0069
Licensed Mental Health Counselors #MHC-0142
Licensed Social Workers #SW-0535
The majority of SPCC's education courses provide Continuing Education Units (CEUs) to eligible participants/students. The number of CEUs provided correlates to the number of course hours and are indicated on the advertisements and registrations for the individual courses.
In order to be eligible for CEUs, the student must attend the entire course and sign in, providing their name, license, and contact information. All students who fully participate will be provided a certificate of completion following the course.
The following are examples of the training courses that SPCC offers. For more information regarding the training schedule or to submit questions you have about the training, please email Trainings@SPCC-Roch.org
The Impact of Trauma on Children
This training offers a deep dive in to the impact of trauma on children from a developmental, relational, emotional, physiological, and neurobiological perspective

Kids in Crisis
This training offers professionals who work with children and families impacted by trauma a set of 8 core beliefs that help to guide the way we help children in crisis in various settings.
Trauma Symptoms in Children: How We Can Help
Participants in this training will learn how to recognize trauma symptoms in children and intervene effectively
Supporting Safe Visitation and Exchange in the Midst of Intimate Partner Violence
For professionals who facilitate supervised or therapeutic visitation between children and their visiting parent. It will highlight practices that increase safety for the child and adult victim and support parent-child relationship health.
Trauma-Informed Practice for Creative Arts Therapists: Understanding Our Clients and Ourselves
Creative Arts Therapists who work with children and families will learn about trauma, symptoms, creative arts interventions, research and the importance of self-compassion and self-awareness.
For more information on these programs and to answer any questions you may have about SPCC's training, please email
Trainings@SPCC-Roch.org