SPCC Announces Appointment of Laurie Valentine as New Executive Director/CEO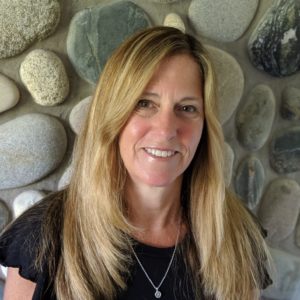 The Society for the Protection and Care of Children's Board of Directors is very pleased to announce the appointment of Laurie Valentine as the agency's next Executive Director/CEO. Valentine will be succeeding Lisa Butt, who is retiring in June. Valentine currently serves as the agency's Chief Strategic Officer and has been with SPCC for the past thirty years, including 16 years as a member of the leadership team. Valentine will begin transitioning into her new role on May 1st.

"I could not be more pleased with this announcement; Laurie's passion for the work of SPCC and its impact on our community is driven by her unwavering commitment to children and families as well as systems level change. Laurie's 30-year history with the organization and current leadership role make her a natural selection for SPCC's next CEO." Butt said. "I feel totally confident retiring and leaving the organization in Laurie's capable hands. I know Laurie will be supported every step of the way by SPCC's talented leadership team, staff, and devoted Board of Directors!"  
Established in 1875, The Society for the Protection and Care of Children (SPCC) is the nation's longest-standing nonprofit agency working to heal children and prevent further abuse. SPCC currently has eight programs and services that serve over 7,000 participants throughout Rochester and the greater western NY and Finger Lakes regions annually; the Teen Age Parent Support Services (TAPSS) program, the Family Trauma Intervention Program (FTIP), the Supervised Visitation Program (SVP), the Therapeutic Visitation Program (TVP), the Healthy Families Monroe Program (HFM), the Finger Lakes Women, Infants & Children (WIC) Program, the WIC Vendor Management Agency (VMA) and the Mary Ellen Institute (MEI). SPCC helps families find strength and stability, heal from abuse and neglect, develop healthy relationships, and better their communities. SPCC's mission is to provide the best opportunities for a bright future by respectfully partnering with children and their families, advocating for their health, well-being and safety, and working to heal and strengthen relationships. Healing the past, nurturing the future.