SPCC Announces the Retirement of Lisa Butt, President & CEO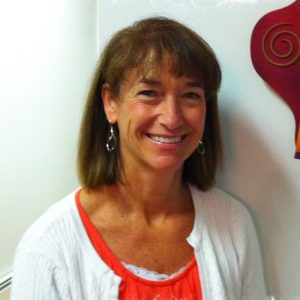 On behalf of the Board of Directors of the Society for the Protection & Care of Children (SPCC), I am announcing the retirement of our President and CEO, Lisa Butt, effective in June, 2021. Lisa's decision to retire brings to a close a remarkable career of 36 years of dedicated service to SPCC, with the last 15 as CEO.
Established in 1875, SPCC was one of the first agencies in the nation to address child abuse. SPCC continues this work today by working to strengthen families and help children heal.
Lisa began her career at SPCC in 1985, as a Social Worker, helping to create the Family Violence Program, now known as the Family Trauma Intervention Program. At that time there were less than 10 employees. In 1993, Lisa became the Coordinator of Children's Support Services, supporting the agency as it continued to grow and add programs. In 1998, Lisa was named Executive Vice President for Programs and Evaluation, overseeing three programs (Family Violence Program, Teen Age Parent Support Services Program and Supervised Visitation Program.) When Lisa became SPCC's CEO in 2006, the agency had a budget of $2.6 million. Under Lisa's leadership, the agency has grown exponentially. SPCC now has 8 programs, serving over 7,000 children and families throughout the greater Rochester area, Finger Lakes and Western New York. These programs include the Teen Age Parent Support Services (TAPSS) program, the Family Trauma Intervention Program (FTIP), the Mary Ellen Institute (MEI), the Supervised Visitation Program (SVP), the Therapeutic Visitation Program (TVP), the Healthy Families Monroe Program (HFM), the Finger Lakes Women, Infants and Children Program (WIC) and the WIC Vendor Management Agency (VMA).
As of 2020, the agency's annual budget was $6.4 million, with a staff of 140 employees working in seven locations. The growth and successes of SPCC under Lisa's leadership are evidence of her passion, skill, and her ongoing commitment to SPCC, the families and children SPCC serves and the greater Rochester community.
"I am so proud of SPCC and the impactful work we provide to the children and families in this community every day," Lisa said. "One of SPCC's guiding principles speaks to the value of relationships; 'Relationships are the most important vehicle for deep, life impacting change.' I could not agree more with this principle. My life has been shaped and enriched by the many meaningful relationships I have had throughout my career at SPCC. From the early days, when I worked directly with children and families in SPCC's Family Violence Program, to the many personal and professional friendships with colleagues, community members, partners, donors, Board and Junior Board members, I can proudly say I have grown tremendously as a person from these relationships and feel fulfilled with this chapter of my life thanks to SPCC."
The Board of Directors is forming a Search Committee and has developed a plan for hiring a new CEO. The Board anticipates completing the hiring process and announcing the new CEO in April.
Please join the Board in thanking and congratulating Lisa for her years of service and many accomplishments. Lisa has modeled what a compassionate and effective leader can accomplish for SPCC and the greater Rochester Community. We wish her well as she begins the next chapter of her life.
Mary Drechsler, Chair, SPCC Board of Directors