Chanice Johnson, MSHR, CPM
Chanice Johnson, MSHR, CPM – As SPCC's Director of Human Resources, I work alongside great leaders within this organization. My experience in the area of Human Resources began in 2013 for one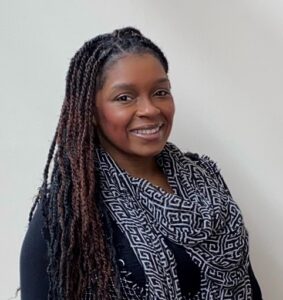 of Western New York's largest Human Service based Non-Profit agencies and has since evolved. During my time there, I successfully completed my Master's program at SUNY Buffalo State College where I obtained my Master of Science degree concentrating in Human Resource Management, Leadership and Public/Non-Profit Management.
Working in the nonprofit and human service arena for more than ten years has given me the opportunity to work alongside different levels of personnel from CEO's, hiring managers, community organizations and senior management.
Throughout my career, I have been fortunate to manage and oversee hiring and recruitment processing as it pertains to new hire on-boarding and internal processing, employee relations, staff training and development and human resource information systems. This diverse working capacity has allowed me to support multiple departments and facets throughout my career.
My determination and readiness to grasp this opportunity as your HR Director will allow me to aide in the growth and development to serve the people of SPCC.
Outside of work, I enjoy spending time with family and loved ones, food exploration, relaxing and traveling when I can, just to name a few.