I have been at SPCC since 1991 starting with providing therapeutic support to middle school students who were identified as being at risk for school failure and foster care. I then transitioned to the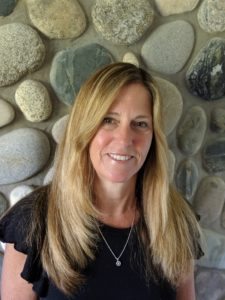 TAPSS program, first as a direct service provider working with teen parents and their children and later as the supervisor of that program. Over time I began supervising the other Rochester based programs that serve children and families. I continue to provide support and oversight to those services focusing primarily on strategic planning and development to ensure our services remain relevant and exceptional over time as landscapes change in our community. I attended school at SUNY Oswego obtaining a dual degree in Psychology and Criminal Justice. I then attended SUNY Brockport's Masters in Counseling Education.
What I really love about this agency is our staff's incredible depth of caring, passion and commitment to children. I truly feel honored to work with such incredible people.
My passion lies in working to provide children and families the highest quality services that will enable them to feel safe, cared about and hopeful for their futures. I sincerely believe that the best way we can accomplish this is to work together as partners. Therefore, a secondary passion is to build relationships with community partners to build a strong and lasting infrastructure based on a foundation of trust and respect.
I believe the most important role I can play as a member of Leadership is to create a culture that is deeply passionate about children, believes in the potential of families and within which staff feel valued and cared about.
When I am not at work you can find me spending time with the children in my personal life and being recharged by their playful spirit, genuine kindness and imagination.