In My Own Backyard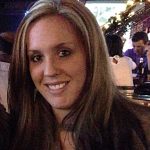 May is Supervised Visitation Awareness Month and our guest blogger today is a sharing her beautiful story of how she's making sense as her personal and professional values intersect. Michelle Butler is a Licensed Social Worker working in SPCC's Supervised Visitation Program as a Visitation Specialist.  Michelle started as an undergraduate intern in the program back in 2013, and we were lucky enough to have her come back to the agency after getting her Master's Degree.  We'd like to thank Michelle for sharing her story and bringing awareness to a crucial resource in our community. 
Last year I had the opportunity to join a group of fifteen people on a mission trip to Tecpan, Guatemala. During our one-week stay, we served families in extremely low-income villages through building two homes, going on home visits, and participating in a wheelchair distribution in Guatemala City. We worked with other mission groups in Tecpan to build two new homes to families that were in great need. Through going on home visits, my group was able to provide needed food and clothes to the families, but also work with them to find solutions to better support their families. The wheelchair distribution was held at a community center in Guatemala City, and my group was able to provide individuals with new wheelchairs. I was fortunate to meet many families in Guatemala and work with an amazing team dedicated to serving others.
Over the past few months, when asked about my trip, I've often found myself repeatedly saying that it was the most rewarding trip I have ever been on. I have been fortunate to travel abroad to various places throughout my life, but something felt different about this trip in particular. This trip had a greater impact on me because I was able to make new connections to not only my professional values as a social worker, but my personal values as well. I found that I could connect my personal values to why I chose to go on this trip, and into the field of social work, and ultimately accept a position in the Supervised Visitation Program at SPCC.
SPCC's SVP Program's mission is to "provide a safe and supportive environment by promoting healthy family interactions during supervised visitation and exchanges."   We believe that a safe, neutral and supportive structure allows families to build and strengthen relationships.  As a Visitation Specialist, I have expertise in child development and am able to implement a Parent Education program with parents and their young children called, "Parents As Teachers."  Families come to our program for a variety of reasons and from a variety of backgrounds.  I work really hard to hold an awareness of the impact of diversity on parent-child relationships and use my compassion and passion for kids to drive me in my role.
The purpose of the mission trip was to dedicate time to serving and supporting families that were facing great challenges in their life, including extreme poverty and lack of access to resources. However, upon reflection of my trip, I realized that the fulfillment I felt abroad was something I get to feel every day in my work with children and families in Supervised Visitation.  In Guatemala and right here in our community, there is an opportunity for me to be a support for a family in a time of crisis.  At SPCC, our mission is to respectfully partner with children and families, advocating for their health, well-being, and safety, while working to heal and strengthen relationships.  We value the notion of working with families, rather than for them. Building houses and providing food and clothes to families in need in another country was rewarding and meaningful, but working with families right in my own backyard to promote healing, support them making sense of their experience, and providing their children with the best opportunity for a safe and bright future helps me feel like I am impacting the health of my (and our) community.
As we take this month to bring awareness to the importance of Supervised Visitation, I am honored to be a part of family's journeys during painful times and feel validated that this is the work that I am dedicated to do. I have had a passion for social work and will continue to find ways to weave my professional and personal values into everything I encounter.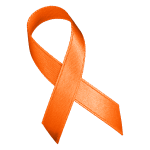 For more information on SPCC's Supervised and Therapeutic Visitation Programs, please visit our website at www.spcc-roch.org/programs