talk about it.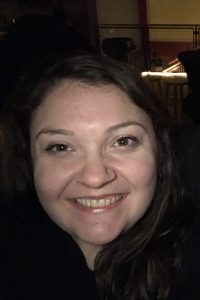 Author: Sarah Kliman, LMSW, MT-BC is a social worker and music therapist who has worked with children and families in a variety of settings including schools, hospitals, and community agencies. She currently works as a Therapist within the Society for the Protection and Care of Children's Therapeutic Visitation Program with families impacted by domestic violence, trauma, addiction, high conflict, and other issues of familial discord. Sarah's clinical interests surround music-based crisis intervention strategies and the impacts of early childhood experiences on lifelong development, with specific emphasis on attachment.
On March 24th, students and their allies gathered in cities across the United States and beyond to take a stand against gun violence. Here in Rochester, it was estimated that 5,000 people assembled at Washington Square. While that locale has certainly seen its share of rallies, this one, for me, felt different.
The March For Our Lives event in Washington Square was organized and led by local students – most of them teenagers – who have said enough is enough. They have had enough of school shootings; enough of active shooter drills; enough of gun violence; enough of thoughts and prayers. They reject that the only gun violence we should rally and march for are suburban school shootings, and they're fed up with adults lamenting that we will never find common ground on gun control.
March for Our Lives, Washington Square Park, Rochester, NY March 24, 2018
I was a freshman at a Rochester area high school when two students in Columbine, Colorado entered their school and opened fire. They killed 13 people, 12 of whom were their fellow students. When I talk to other folks around my age, we have a collective understanding that this event was transformative. For us, and those older than us, active shooter drills were not part of our school day and we did not grow up in fear that someone would enter our school with a gun and the intent to harm us. Bearing witness to the outrage and terror expressed by the student speakers at Saturday's rally made it quite clear: we grew up in different eras.
But, for the student organizers, the intersection of gun violence and school children is more nuanced, more complicated, than mass shootings in schools. It's about metal detectors in urban schools. It's about the August 2015 shooting outside the Boys & Girls Club on Genesee St. It's about all of the ways guns, and our beliefs about them, detrimentally impact young people. More than anything, it's about coming together and saying out loud hard things, which means making space at the table for different voices and varied perspectives.
I think that's the piece that really got to me. These young people were so mindful of making space – literal and figurative. As student speakers voiced hard truths, their peers would yell, "talk about it". They didn't shy away from hearing something hard—they leaned into it. They allowed it to exist; they amplified it. Talk. About. It.
Our mission at SPCC is to heal the past and nurture the future. So, too, is it the fervent mission of Rochester's young people. Listening to their words and witnessing their fearlessness as they spoke their truth was humbling; it was invigorating; it was, simply, amazing. And all they ask is, instead of thoughts & prayers, instead of saying the issue is too polarized, that we talk about it.
Talk about it.