140 years ago…
Author: Zachary Cedruly, SPCC Intern from St. John Fisher College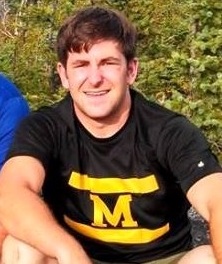 The Society for Protection and Care of Children will be celebrating its 140th Anniversary this year. As we are planning for this grand celebration, we took a look back at not only the agency's history, but its place in Rochester's renowned history as well.
SPCC was established in 1875 – at a time when organizations existed to protect abused animals but none to protect children. A group of concerned citizens recognized this need in the Rochester community and thus the Rochester Society for the Prevention of Cruelty to Children was founded (changing its name to The Society for the Protection and Care of Children in 1995).  SPCC has always been a champion of children's rights. It was SPCC volunteers that advocated for the creation of the first Children's Court, now known as Family Court, here in Monroe County. SPCC was the first to provide child protective services and to organize foster care for abused children.  Rochester in the 1870s was a hub not only for children's rights, however, but women's rights also.
The 1870s were an important decade for human rights. Susan B. Anthony was making strides for women's rights and their right to vote. In November 1872 one of Rochester's most esteemed leaders, Susan B. Anthony, had been arrested for casting her ballot in the presidential election. "Well, I have been & gone & done it!! – positively voted the Republican ticket – straight…" Anthony wrote in a note to her friend and fellow suffragist, Elizabeth Cady Stanton. Anthony was later arrested on November 18, was tried and convicted. She was fined $100 which she ultimately never paid. Women and children were both fighting for their rights and Rochester were in the thick of it. Three years later Rochester SPCC would be formed, showing that Rochester was and remains, after 140 years, a very caring and genuine city.
As we look towards the future it is important we pay homage to the past. With the help of some determined individuals, Rochester was able to claim its stake in human rights history. As we continue to assist victims of abuse in Monroe, Wayne, Ontario, Yates and Seneca counties, we remember Rochester's rich history in the human rights movement.