Exploring Rochester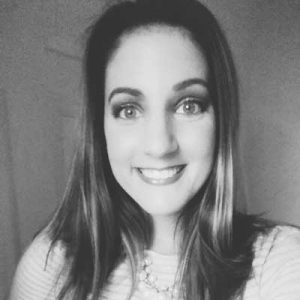 Meet this month's blogger, Kate Bucella!  Kate works as the Administrative Assistant in SPCC's WIC (Women, Infants & Children) Vendor Management Agency (VMA).  VMA manages current stores that are WIC vendors in 16 different counties across upstate NY; they also handle new WIC vendor applications, as well as WIC participant concerns.  Kate has been with the agency for a year and a half and has a background in English and Political Science.  
Utilizing Your Local Parks and Recreation Department
By: Kate Bucella
In honor of July being "Parks and Rec" Month (no, not Amy Poehler's TV show), it seemed like the perfect time to shed some light on all the wonderful resources that Rochester's Parks and Recreation department provides for our community.  As a non-for-profit agency, SPCC's ultimate goal is help children and families live their lives in the healthiest and happiest way possible; the Parks and Recreation department can be a wonderful and inexpensive tool in helping to achieve this goal.
Because the Parks and Recreation department is part of the town government, it means many of the activities and programs they provide are low in cost or free to town residents—a seriously awesome perk that we should all take advantage of!  What are the activities and programs you ask?  Well, to be honest, it varies and every town is a little different.  Most Parks and Recreation departments provide sports and physical activity classes for children as well as adults, and many departments have an indoor gymnasium available for activities like basketball or 'rainy day' options.  They also have summer camp programs, a youth business education program, summer meals for kids—the list just keeps on going!
It's also a pretty cool perk that some towns have their own community centers.  Like the town of Greece has its' own with free membership for town residents and a low cost membership for non-residents.  The same is true for the Webster Rec Center and Penfield Community Center, while the Gates Community Center is free to both residents and non-residents.  Although smaller towns may not provide a community center, many provide free classes and activities as well as free concerts and festivals.
If you're not into the structured activities, the department also maintains the parks and nature areas owned by each town.  Many of these parks have trails and playgrounds available for families to utilize and some (like these http://www.cityofrochester.gov/sprayparks/) get super fancy and have splash pads and pools available for use in the summer.  Going on a hike or a picnic or even spending a few hours on the playground are a great way to get outside and away from the distractions of life (couldn't we all use that from time to time?!)   According to the National Wildlife Federation, "children benefit greatly from playing outdoors".  Well, I could have told you that!  But, I probably couldn't have told you truly how many benefits kids get from spending time outdoors, like the reduction of hyperactivity symptoms, higher scores on standardized testing, lower stress levels, increased fitness levels, improved vision, increased exposure to vitamin D and lower chances of obesity—um… maybe I need to reevaluate my weekend plans to make it to a park?!   We think that utilizing the local parks is a great way for parents and caregivers to contribute to the health and well-being of their children for free; it is also a wonderful way to encourage an active lifestyle for children not involved in structured sports programs (which can be costly, and let's face it, not every kid is into it).
So, what's the take away?  No matter what town you live in, there is most likely a Parks and Recreation Department nearby with activities and resources available for you to utilize!  Listed below are the websites for several Parks and Rec departments in the Monroe County area, and if your town is not listed below please check online on your town's website for more information.  Happy summer from everyone at SPCC!
Rochester Parks and Recreation: http://www.cityofrochester.gov/recreationbureau/
Brighton Parks and Recreation: http://www.townofbrighton.org/220/Recreation-and-Parks
Greece Parks and Recreation: https://greeceny.gov/departments/cscparks/general-information
Irondequoit Parks and Recreation: http://www.irondequoit.org/town-departments/recreation/summer-day-camps/17-departments/115-programs-and-activities
Webster Parks and Recreation: http://www.ci.webster.ny.us/104/Parks-Recreation
Penfield Parks and Recreation:  http://www.penfieldrec.org/
 Gates Parks and Recreation: https://gatesrecparks.org/
Other Resources: http://www.nwf.org/What-We-Do/Kids-and-Nature/Why-Get-Kids-Outside/Health-Benefits.aspx