The things we carry (in the trunks of our cars!)
Many of the practitioners at SPCC spend a tremendous amount of time in their cars. They use their cars to go to and from families homes, providing therapy, support, parent-education, and care. They use their cars to go to collaborative meetings with other professionals, or offer trainings and consultation. They drive parents and children to appointments, often sharing moments of meaningful connection on the way. These cars are their traveling desks, lunch tables, play therapy storage, meditation cushions, cell phone charging stations, and research libraries. If the inside of these cars could talk, they might tell you what it's like to be the container for all the thoughts, feelings, and somatic experiences practitioners have each day as they support healing for children and families who have experienced tremendously hard things.
The car trunks of SPCC practitioners are amazing sites; they exemplify the work they do, and the way they care. We asked a few folks to share a photo and some words about what they carry around each day!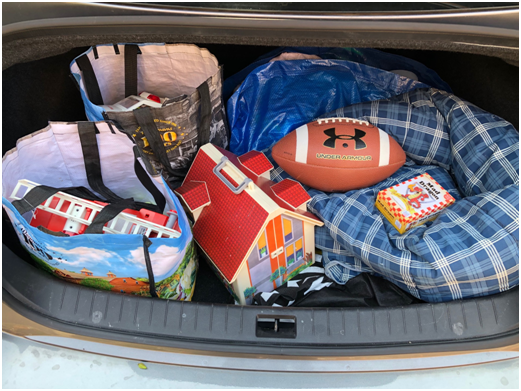 I use all these toys to promote hope and healing.
Eric Gifford, MSW, FTIP therapist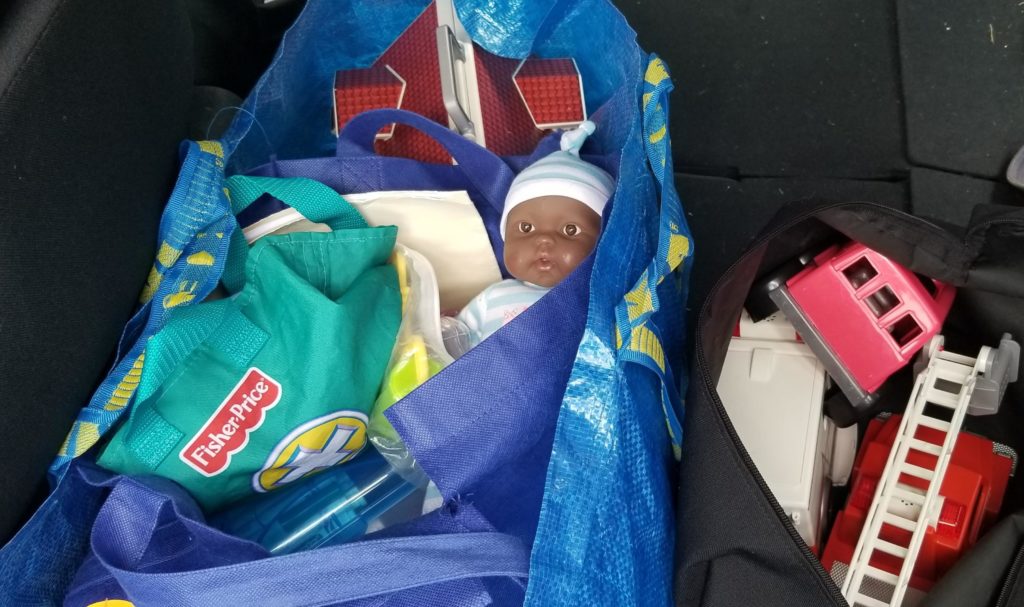 I use all of these supplies for giving children some tools to use their own language (play) to process their emotions and experiences.  My favorite thing about home visiting is when families invite us in and show us a true, unedited picture of the joys and sorrows they have experienced. I feel like this can only really be seen in the home because that's the heart of where it all occurs.   (And probably the most surprising thing I keep in my car is a pair of toy handcuffs!)  
Crystal Foster, LMHC, Senior Therapist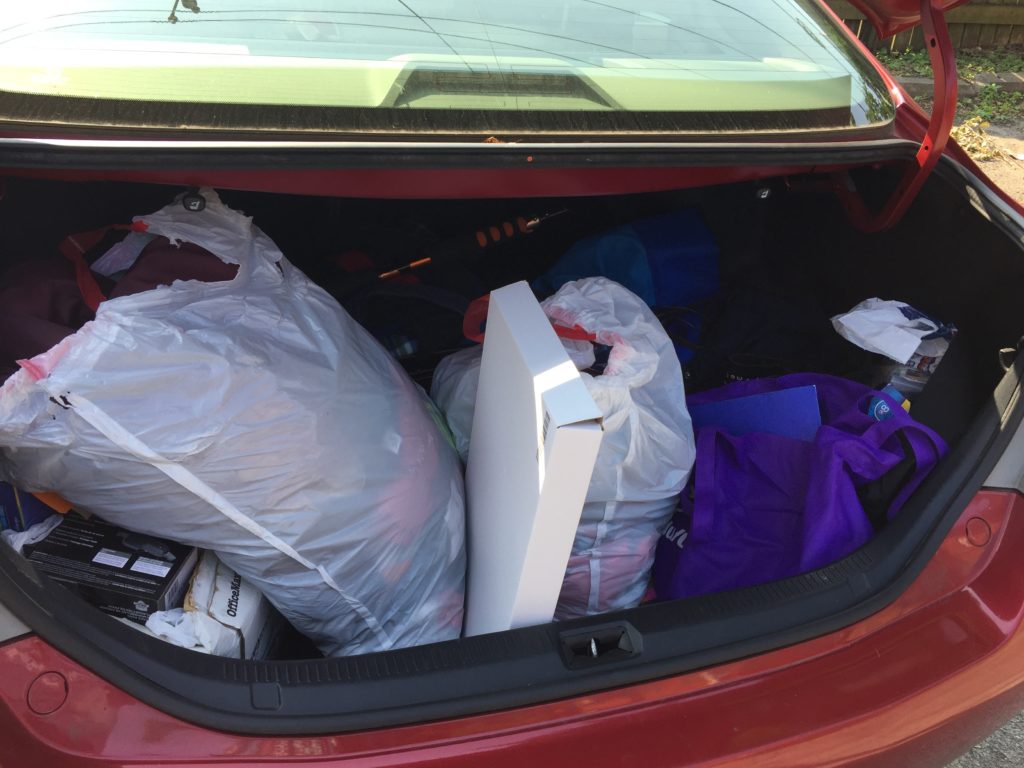 My trunk has become my convenient work storage. It includes items for clients like clothing for a client's child, calendar & organizer board, feminine products, Narcan bag & feminine hygiene kit). There is a children's book for entertainment purposes.  My backseat houses my clipboard with forms: DSS applications, consent forms, surveys & blank note paper for those just in case moments. 
Tausha Hill, M.S., TAPSS Family Coordinator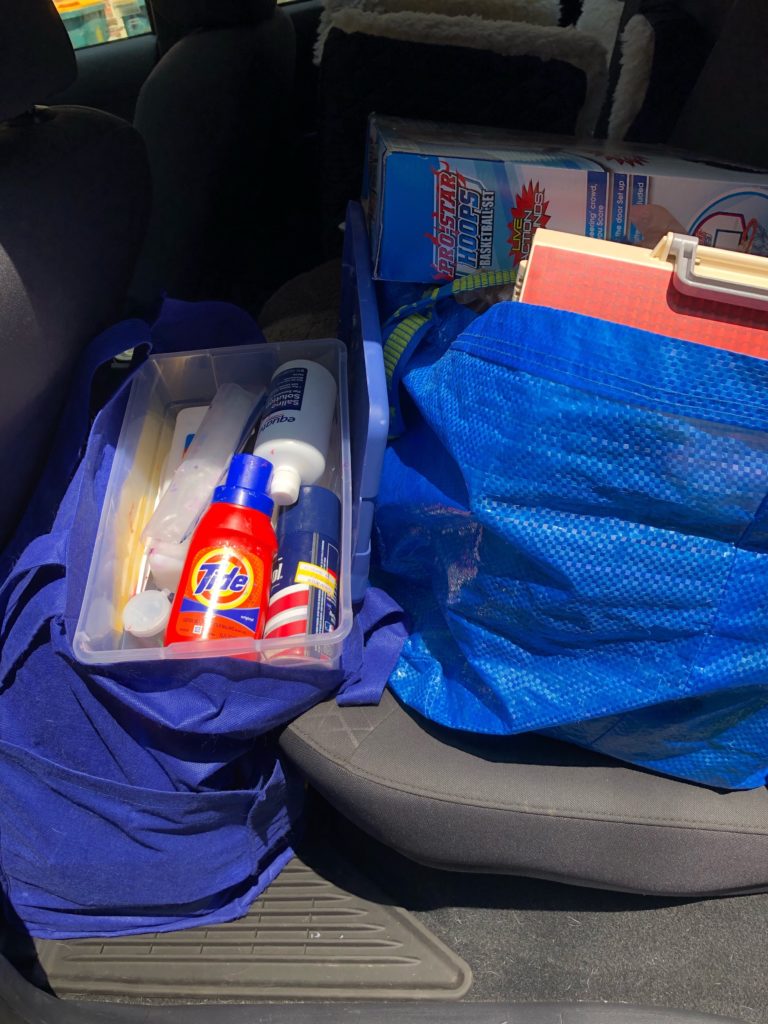 I never leave the office without slime supplies!
Karrie Roch, LMSW, FTIP Therapist